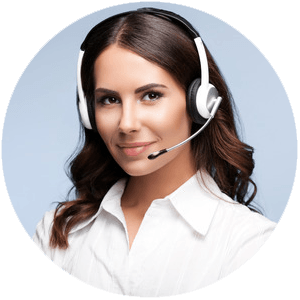 Hello, I'm Verena.
How can I help you?
You can reach me by email at info@starling.global
Frequently Asked Questions (FAQ)
How long will delivery take? When will my package arrive?
Each business day we process all orders from the previous day. On this processing day, your star will be registered, the documents will be printed from our printer shop, and your package will be packed and shipped. The delivery time of the post office or DHL is usually business days. The delivery time of DHL Express is, usually, 1-2 business days. Shipments sent by DHL or DHL Express can be tracked electronically using the tracking number you receive from us. Extraordinary events (e.g. weather conditions, pandemics, etc.) can affect delivery times. Unfortunately, we have no control over this. Deliveries to the United Kingdom may be subject to customs duties, which customs will collect directly from the customer.
Can the star naming package be delivered via express delivery service?
Yes, you can choose DHL Express delivery for an additional charge. Your star naming package will then be prioritized on the next business day and will leave our shipping point on the same day. Delivery will then be made within one business day. If you live in a remote region, delivery may take two business days in exceptional cases. Delivery by DHL Express takes place on weekdays from Monday to Friday. Extraordinary events (e.g. weather conditions, pandemics, etc.) may affect delivery times. Unfortunately, we have no control over this.
With which shipping service providers will my order be delivered?
We can send your delivery with DHL or DHL Express. You can choose at the end of the order process. At the international distribution center, your DHL shipment is handed over to a local shipping service provider, such as Parcel Force (Royal Mail). Your tracking number does not change when the package crosses the border. Delivery by DHL Express takes place on weekdays from Monday to Friday.
What happens if I am not at home when the delivery is made?
Our delivery partners typically make at least one delivery attempt at the recipient's address. If delivery is unsuccessful, the shipment can be picked up at a branch or from a neighbor. In both cases, you should be informed of the whereabouts of your shipment by post via our delivery partner. If you have received a tracking number from us, you can also track your shipment electronically. If you require any changes to the delivery location after shipment, please contact DHL or DHL Express directly. This service is only available for shipments with DHL and DHL Express.
Can I buy a star on account or pay cash on delivery?
Yes, ordering on account is possible. We work together with the financial service provider Klarna for a purchase on account. As soon as we have shipped your order, you will receive an invoice from Klarna by email. You can then pay Klarna directly. Unfortunately, we no longer offer cash on delivery.
Do you have a domestic account I can transfer my money to?
No, as a German company we unfortunately cannot open a foreign bank account so easily. However, you can transfer the amount in pounds to our German business account, but this means a foreign transfer. We will not pay any fees that may be incurred. When you make the transfer, you must indicate that you will pay all fees for the transfer so that we receive the full invoice amount. Alternatively, you can use one of our many other payment options, which do not incur any additional fees for you.
What is the "date of naming" of a star?
For some products it is possible to assign the naming date of a star. This date can be both in the future and in the past. For example, it can be a date of birth of a person, an anniversary, or any other date you want.
I have not received an order confirmation. Have you received my order?
Please check the spam folder in your email inbox first. The order confirmation may have been routed there. It is also possible that you mistyped your email address. Send us an email with as much information about your order as possible. We can then send you another order confirmation manually.
I made a mistake when typing the name/date/dedication. Could you send me the certificate again?
Please always check your order confirmation! All the information you have provided is summarized there. In case of change requests, please contact our customer service immediately by e-mail. Prompt change requests before printing or shipping of your package are possible without any issues. After that, unfortunately, change requests can only be carried out for a processing fee of 15 € plus shipping costs.
Can I change anything in my order (e.g. delivery address) after it has been placed?
As long as your order has not been processed, you can send us your changes by e-mail.
Can I cancel my order?
Star naming products are excluded from the right of withdrawal, because they are personalized products.
The delivery is incomplete. Can you still deliver the missing part?
Of course! We apologize if we occasionally forget to pack something and we try our best to avoid that. Send us an email with your order number and the item that is missing and we will deliver it immediately.
How do I reach customer service?
You can reach the customer service at info@starling.global. On working days you will always receive a response to your request within 24 hours.
How can I find my star?
It is not always easy to find a specific star in the night sky. You can get a first overview with the Stellarium software we provide: https://www.starling.global/stellarium/. You can find the HIP number of the star on your personal certificate. In the software the stars are named after the Hipparcos catalog. Your personal registration can be found here: https://www.starling.global/star-registry/. The Professional Package and Deluxe Package also come with a guide to help you find your way around the sky. First, find your constellation. Then use the included star map to find your star within the constellation. However, your constellation may not be visible at all at this time. Almost all constellations are only visible at certain times of the year. In this case, you will have to wait until the appropriate time of year.
Is the star name scientifically recognised?
Stars have been renamed again and again over the millennia and unfortunately there is no unified scientific directory. However, astronomical star catalogs do exist, such as the Hipparcos (HIP) catalog and the Henry-Draper (HD) catalog. However, in both catalogs the stars are named only by numbers and the naming has, just like your personal star naming, only a purely symbolic meaning. Our service is to create an unforgettable gift package for the recipient, which emphasizes the uniqueness of a person. In addition, since there are many providers of star names in the world, it is unfortunately also impossible to guarantee that a star, no matter how small, will be named only once in the world. Competitors claiming the opposite and speaking of an official star naming are not to be trusted.