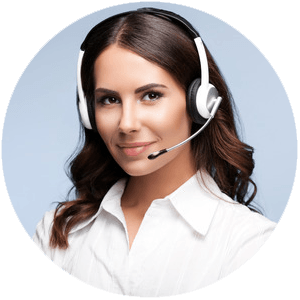 Hello, I'm Andrea.
How can I help you?
You can reach me by email at info@starling.global
Frequently Asked Questions (FAQ)
How long will delivery take? When will my package arrive?
Each business day (Monday to Friday) we process all orders from the day before. On the respective day your Starling package will be registered, printed by our printing agency, packaged and handed over to the post or DHL. The delivery time is 5-8 working days on average. The packages are either sent by normal mail or with DHL. Packages, which are sent by normal mail do not have a tracking number, so we cannot tell you the current location of your package after the hand over to the post. Packages, which are sent with DHL have a tracking number, that you will receive from us with our delivery confirmation email, so that you can always see the current status of your delivery.
Can the Starling package be delivered by express delivery?
No, we do not offer express delivery.
I have not received an order confirmation. Have you received my order?
Please first check the spam folder of your email inbox. The order confirmation may be in this folder. It can also happen that there was a typo in your email address when entering it. Please send us an email containing the specific details of your order. We can then send you an order confirmation manually.
I made a mistake when typing the name/date/dedication. Could you send me the certificate again?
Please, always check your order confirmation! All information, which you have provided, are summarized there again. For change requests please contact our customer service by email. Timely change requests before printing respectively before shipment of your order are no problem. After that change requests can unfortunately be carried out only for a handling fee of 15 €.
Can I subsequently alter my order (e.g. the delivery address)?
As long as your order has not been processed, you can send us your modifications by email.
Can I cancel my order?
As long as your order has not been processed, you can cancel your order by email.
The delivery is incomplete. Can you send the missing items?
Of course! We apologise, if we occasionally forget to include an item and we work hard to avoid it happening. Just send us an email with your order number and the missing item, and we will send it immediately.
How can I find my star?
Each Starling package contains instructions on how you can navigate the sky. First find your constellation. Then use your included star map to find your star within the constellation. It can be the case that your constellation is not currently visible. Almost all constellations are only visible at certain times of the year. In this case, you must wait until the right time of year.
Is the star name scientifically recognised?
Scientists name stars after astronomical star catalogues. Examples are the Hipparcos catalogue, named after the astronomy satellite Hipparcos, and the Henry-Draper (HD) catalogue. The stars in both catalogues are named solely by numbers, however. Your star name is purely symbolic in meaning and is not recognised by the IAU, the International Astronomical Union. As there are many star name providers in the world, it is unfortunately not possible to guarantee that a star, no matter how small, has only ever been named once in the world. Competitors claiming the opposite and talking of an official star naming are not to be trusted.
Can I buy a star on account or pay for it later?
No, we do not offer payment on account, and we send all Starling packages upon receipt of payment.
Do you have a bank account in my country so I can make a bank transfer in my local currency?
No, unfortunately we cannot easily open a bank account in other countries because we are a German company. You can transfer the money in other currencies to our German company bank account. This will require, however, an international bank transfer. Alternatively, you can use one of the numerous other methods of payment.